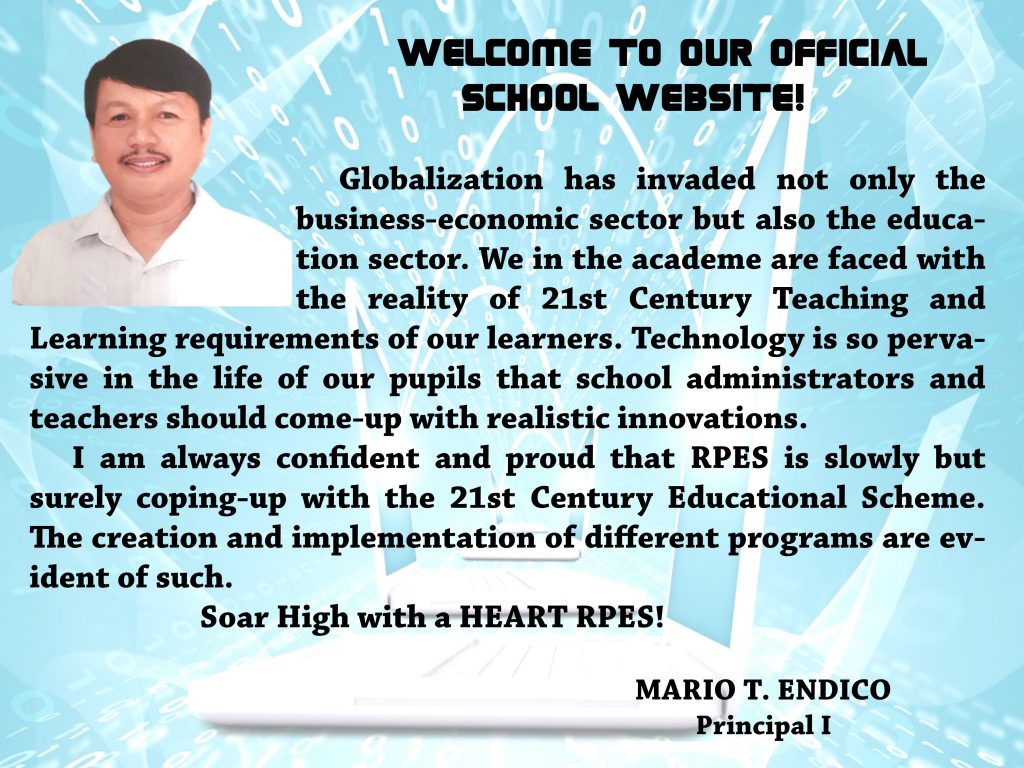 RPES CAMPUS JOURNALISTS' BAG 17 AWARDS IN 2017 DIVISION YOUNG WRITERS CONFERENCE AND CONTEST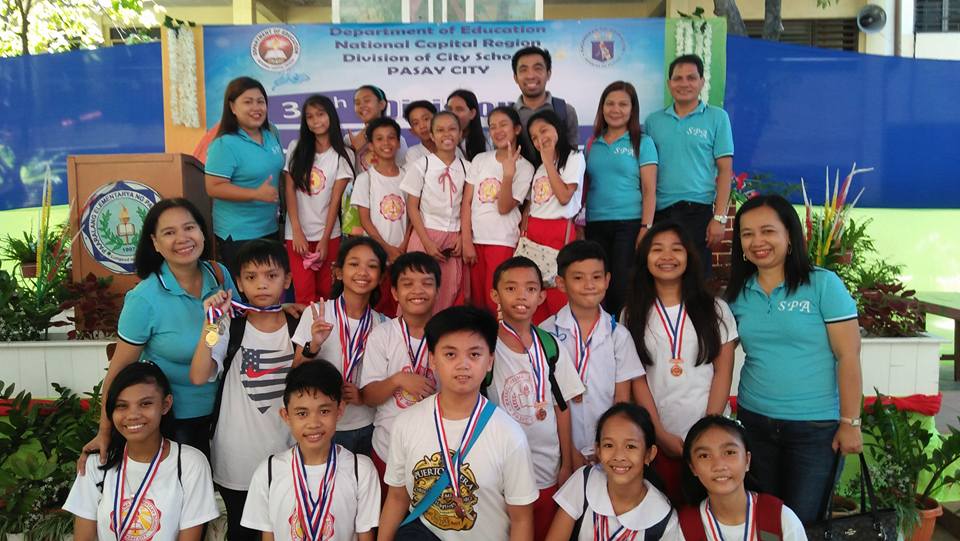 by: Hiyasmin V. Felix posted on September 16, 2017
     Rafael Palma Elementary School (RPES) campus journalists bagged a total of 17 awards in the 38thPasay City Young Writers Conference and Contest held at Padre Burgos Elementary School (PBES) on September 15, 2017. The awards came from eight individual categories and nine   from group categories.
     In Individual Categories, Henry C. Delos Reyes Grade V-1 won 4th place in Editorial Writing, Kimberly Keith De Guzman VI -1 also 4th in Pagsulat ng Pangulong Tudling, and Mary June Gonzaga VI-1 likewise 4th in Science Feature Writing.   Princess Aryana VI-1  placed 5th in Lathalain, Ysabella Defensor Grade V-1  won 6th in Pagsulat ng Balita,  Charles Kevin Yugas  VI-1 placed 9th  in Pagsulat ng Balitang Pang-Agham, Kobe Rabusa VI-1 placed 6th in Editorial Cartooning and Rain Morales  VI-2 won  9th place in Paglalarawang Tudling.
   In Group Categories, Sazzie Bartolome Grade V-1 won 1st place Best News Presenter in Radio Broadcasting and Scriptwriting English Category and Angela Baynos VI-1 3rd place Best Anchor in Filipino Category.  John Michael Diaceno VI-1 and Nikkolai Valdez VI-2 were also in the group which bagged 1st place in Technical application, Scriptwriting, Best Anchor and Best Group for English Category and 2nd for Filipino Category.
   The winning campus journalists were trained by Hiyasmin V. Felix Editorial, Maria Veronica Ricerra Pangulong Tudling, Catherine Materiano Lathalain, Science News and Pagsulat ng Balitang Pang-agham.  Mr. Pedrtio Dela Rosa trained the winner in Pagsulat ng Balita and Flordelina Ros for Editorial Cartooning and Paglalarawang Tudling.  The winners in Radio Broadcasting and Scriptwriting both English and Filipino Categories were trained by Hiyasmin V. Felix, the School Paper Adviser (SPA).
     The eight campus journalists for individual categories and two for English Radio Broadcasting and Scriptwriting will represent the Division of Pasay City, in the Regional competition which will be held at San Francisco High School in Quezon City on September 25-28, 2017.
     Mr. Mario Endico RPES school principal posted on his Facebook account congratulating the winners and trainers. " My heartfelt congratulations to RPES Young Writers and Trainers for the job well done ! I'm so proud of you . . . Good luck to the next level of competition! To God be the glory!"
---
RAFAEL PALMA ELEMENTARY SCHOOL KICKED-OFF ITS ANNUAL BRIGADA ESKWELA 2017
   With the resumption of classes on June 5th, the Department of Education re-launched its nationwide Brigada Eskwela program on Monday, May 15, 2017.
     The annual Brigada Eskwela is our version of modern 'bayanihan' where all sectors pitch in to make sure that our schools are clean, safe, disaster-prepared and conducive to learning when students troop back to the schools in June.
     In this light, Rafael Palma Elementary School kicked-off its annual Brigada Eskwela 2017 with the theme "Isang DepEd, Isang Pamayanan, Isang Bayanihan Para sa Handa at Ligtas na Paaralan", a week-long program and activities with a parade that covered all the nearby barangays, inviting parents, children, stakeholders to participate in the 7-day clean-up and rehabilitation program of the school.
     Among the participants were parents of the pupils from Grades 1-6, Barangay Chairpersons and their staff, private institutions and neighboring schools, as well as the local government sector.
     It was indeed very fruitful and the spirit of bayanihan was evident all throughout the weeklong program.
RPES was awarded for being an Exceptional Winner in Elementary Level during the Brigada Eskwela 2015

RPES was recognized for its exemplary performance in the 2015 NAT in the Elementary Levels having ranked Second with an MPS of 81.47% among the nineteen Elementary Public Schools in Pasay City.